Reviews by judmac1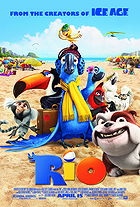 Posted : 10 years, 5 months ago on 13 June 2012 11:37 (A review of
Rio
)
A colourful, vibrant and often very funny animated film which features some catchy musical numbers and beautiful animation. It's only let down by it's often irritating human characters, but the story is nevertheless engaging and the excellent voice-acting brings the funny animal characters to life. Well worth seeing!

0 comments,
Reply to this entry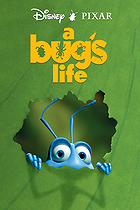 Posted : 10 years, 5 months ago on 13 June 2012 11:36 (A review of
A Bug's Life
)
One of Pixar's earliest films, 'A Bug's Life' is certainly not among the studio's best, and yet it is still a fantastic achievement. It is Pixar, of course the animation is superb and the story, as well as being funny and entertaining, also carries messages such as acceptance and honesty. Like 'Toy Story', the writers have also created a whole bunch of fun and memorable characters, from the gluttonous German caterpillar Heimlich, to the proud and proper praying mantis, Manny. The story has a similar start to many other films, featuring the 'nut' in the colony who doesn't fit in with everyone else, but it grows into an original and adventurous film, thanks to the fact that the story is in a 'bug world', giving the writers the opportunity to open the door to imagination and create exciting scenarios and conflicts that the characters encounter. I found 'A Bug's Life' highly enjoyable, a great family film by the always brilliant Pixar.

0 comments,
Reply to this entry